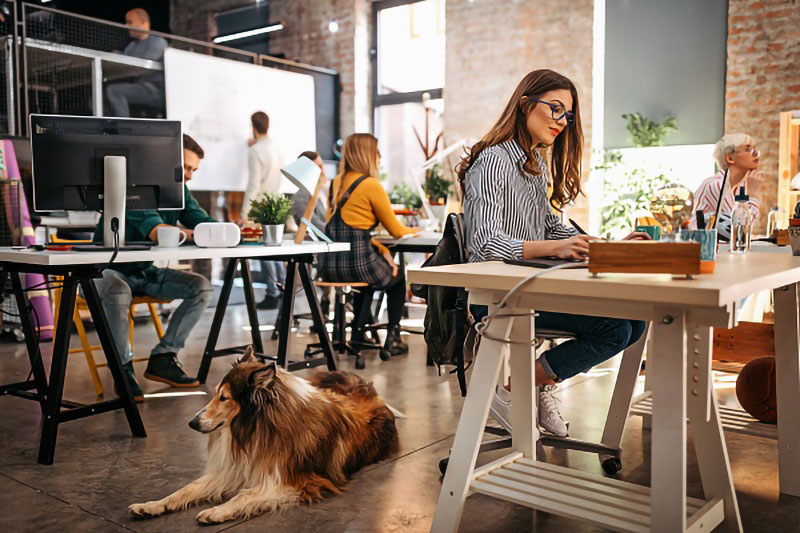 Original article from MatchOffice.com
---
More than two years of corona lockdowns, home-based employees and hybrid workflows have motivated companies in large numbers to downsize their office spaces and increasingly replace them with serviced office solutions.
The current world crisis in energy, food, and the economy is putting further progress in this development. This autumn, some larger American tech companies announced significant downsizing of their office spaces and areas.
Instead, thousands of companies are targeting the flexible rental solutions that serviced offices and coworking spaces, in particular, are ready to offer.
According to the new annual MatchOffice Client Survey 2022, the number of companies that have implemented or used serviced offices has more than doubled compared to last year – as much as 72% this year compared to 34% in 2021.
Great approach
"Despite the massive challenges the market experienced during the pandemic and the current inflation crisis, serviced offices have mastered to develop and adapt to increasing demands for more flexible and cost-effective solutions.
It is primarily the new hybrid ways of working that global companies have positively adopted that should attribute to the surprisingly large approach to serviced office solutions," MatchOffice CEO Jakob Dalhoff points out.
The MatchOffice Client Survey 2022 is based on current responses in November from office managers in European countries and published for the eighth consecutive year.
The new tenant research also underlines how the responding office tenants and their employees are currently resorting to serviced office facilities in larger teams than before.
Run on flexibility
A similar survey conducted by the English flex space operator Orega among 500 business managers and 2,000 office workers reveals that four out of 10 London companies are planning to downsize their office spaces by 20-50% – some by even more.
Many companies have no idea what they need in the long term. Therefore, the freedom to increase and decrease their floor space is very crucial for them.
Significantly many companies that want to reduce their office space expect to switch from long leases to flexible ones. As many as 59% of the companies surveyed consider implementing some form of serviced office solution.
42% of the office workers responding to the Orega survey say they would like to work in flex or serviced environments in their office or close to home rather than working from home.
Back in business
The newMatchOffice Client Survey 2022 also shows significantly more office tenants, 74% just now compared to 55% last year, planning or expecting to renegotiate their lease with a new and more flexible one.
Three out of four tenant survey respondents declare themselves very or extremely satisfied, 49.1% and 25.3%, with their choice of serviced office environments.
"The serviced offices are definitely back in business after the pandemic, and I watch optimistic prospects for further market growth despite the increasing cost-of-living world crisis," MatchOffice CEO Jakob Dalhoff says.
"We again see healthy occupancy figures at serviced offices and coworking spaces – from 50-60% during the corona up to 80-90% this autumn. This will encourage the future flex market for continued growth and progress."